Wie denkt dat de anti-roken hype alleen een Europees of Amerikaans probleem is heeft het mis. Ook in Afrika slaan de anti-rokers toe en wel met grote grofheid.
Zo ook in Nigeria, waar we onze nieuwe afdeling mogen aankondigen. Tony Osuagwu en medestanders hebben vandaag de oprichtingsvergadering gehouden van het nieuwe Forces Nigeria, met een hoofdkantoor in Port Harcourt en een subafdeling in Lagos, de hoofdstad van het land.
In Nigeria is de onderdrukking niet misselijk: er bestaat een totaal rookverbod in publieke ruimtes en overtreding daarvan kan je te staan komen op 6 jaar gevangenis!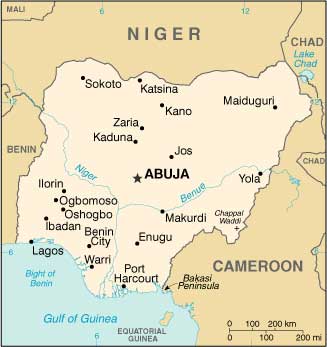 De Wereldgezondheidsorganisatie doet veel moeite om Derde Wereld landen er toe te bewegen een streng anti-rookbeleid te voeren. Vaak speelt hierbij de Wereldbank een rol die desnoods via financiële afpersing een dergelijk beleid afdwingt: geen rookbeleid dan geen of minder financiële steun.
We verwachten via onze nieuwe afdeling binnenkort ook Nederland bewust te maken van de praktijken van de anti-rokers in Afrika.
Welkom Forces Nigeria!