"Secondhand smoke is a health hazard, containing more than 60 known carcinogens and more than 4,000 chemicals including formaldehyde, arsenic, cyanide, and carbon monoxide."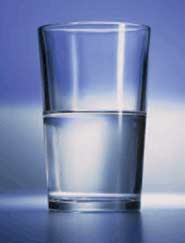 Secondary smoke contains somewhere between 6 and 10 known human carcinogens: the rest of that 60 number which is so often cited by Antismokers are NOT known human caricinogens but fall into other categories such as "suspected animal carcinogens." The difference between 6 and 60 is rather large: 60 is 1,000% exaggeration of 6.

And if you look at those 6 you will find that the total amount emitted by a cigarette is equal to about 1/2 of a single milligram. An alcoholic drink puts out roughly 2,000 times this amount of ethyl alcohol, a known human carcinogen, into the air in a single hour. Of course the Prohibition lobby nowadays has about a thousandth of the funding of the Antismoking lobby so you won't see any press releases hyping this concern.
And finally, take a look at the four chemicals you chose to cite as being present in secondary smoke. Look for example at arsenic. The best way to address the amount of arsenic emitted from a cigarette and likely to be inhaled by a nonsmoker is to simply read a passage from my book, Dissecting Antismokers' Brains:
To return to the case of our nonsmoker, and to take one particular element that is often pointed to in Antismoking publications, let's look at the toxic chemical "arsenic." Now we all know that arsenic is toxic, but we also all know that if we wanted to kill someone with arsenic we'd have to give them a certain amount to accomplish the task. How much? I don't actually know the lethal dose of arsenic, but I do know that even the proposed new stricter standard of arsenic in drinking water of 10 ppb (parts per billion) allows for 10 nanograms (billionths of a gram) of arsenic to be present in one gram of "safe" drinking water.
Ten nanograms per gram equates to about 5,000 nanograms for a sixteen-ounce tumbler of water. Now, in 1999 a landmark analytical study was done by all four major tobacco companies under the coordination and according to the standards of the Massachusetts Department of Public Health. This study examined the total smoke output, both mainstream and sidestream, of 26 brands of U.S. cigarettes. Forty-four separate smoke constituents were measured. Measurements of total arsenic in the smoke output of their average brand style gave a value of 32 nanograms. In most well ventilated smoking situations our nonsmoking water drinker would inhale no more than about 1/1000th of this: an amount equal to about three hundredths of a single nanogram. See Appendix B for an explanation of why this exposure assumption is reasonable (The 1999 Massachusetts Benchmark Study. Final Report. 07/24/00).
Thus our nonsmoker would have to sit in a room with a smoker while that smoker smoked more than 165,000 cigarettes to get the same "dose" of arsenic that he or she would get from their government-approved watery beverage! Actually, under 20th century standards of 50 ppb for safe water the smoker would have to smoke 825,000 cigarettes. So is it correct to say that the nonsmoker is "threatened by toxicity" from ordinary levels of exposure on this basis? Of course not… unless we want to completely redefine the concept of threat so that we'd all flee in blind stumbling panic from a glass of water!